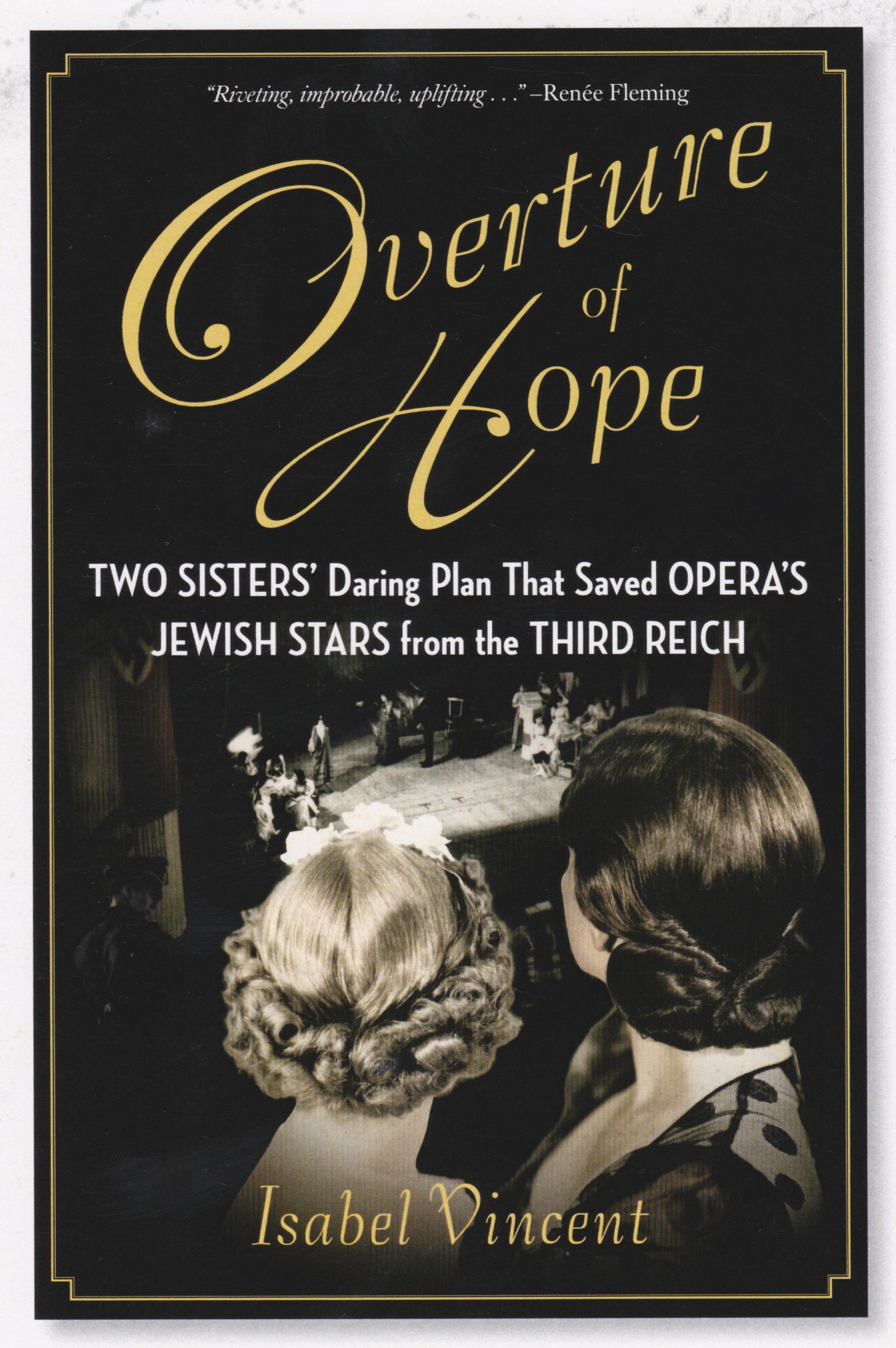 By Isabel Vincent
Overture of Hope
Schindler's List meets The Sound of Music as best-selling New York Post investigative journalist Isabel Vincent delves into pre-World-War-II history to recover the amazing story of two British spinsters who masterminded a plan to spirit dozens of Jewish stars and personnel of the German and Austrian opera to England and save them from a terrible fate under the Third Reich. Will resonate with readers of The Nazi Officer's Wife and The Dressmakers of Auschwitz.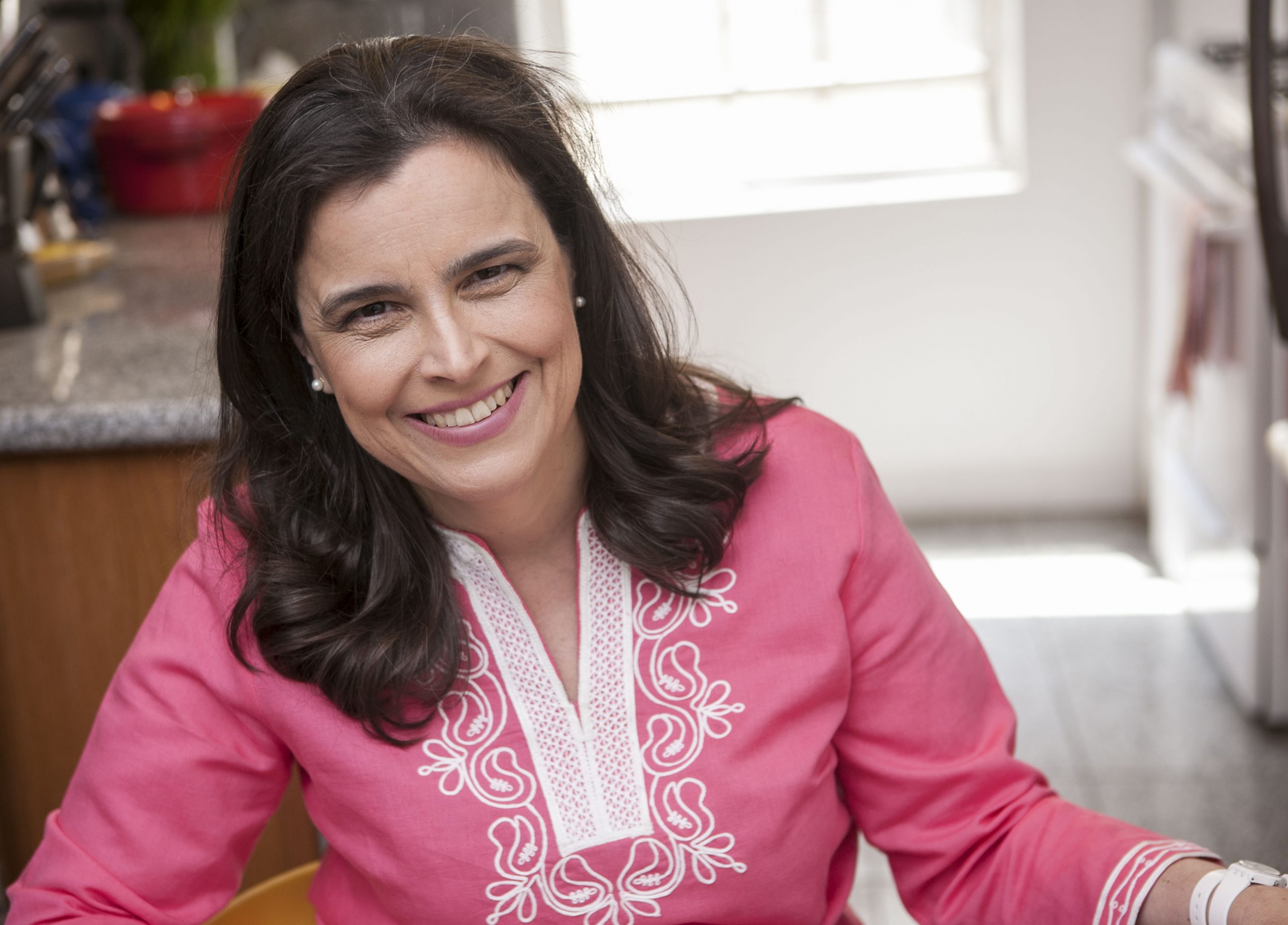 Best Selling Author
Isabel Vincent
Isabel Vincent is an award-winning investigative reporter for the New York Post and the author of seven non-fiction books, including Dinner with Edward: The Story of an Unexpected Friendship and Gilded Lily: Lily Safra, The Making of One of the World's Wealthiest Women. A former South America Bureau Chief for Canada's Globe and Mail, she began her professional career covering Medellin Cartel boss Pablo Escobar and following a group of Avon ladies up the Amazon River. She has also covered conflicts in the Balkans and Angola. She is the recipient of the National Jewish Book Award for her work exposing sex-trafficking among Jewish women at the turn-of-the-century in Bodies and Souls, and the Yad Vashem Holocaust History Award for her Hitler's Silent Partners: Swiss Banks, Nazi Gold and the Pursuit of Justice. She is fluent in Portuguese and Spanish, and her work has appeared in newspapers and magazines around the world, including The Guardian, The New Yorker, Elle, L'Officiel and New York Times "T" Magazine. 
Representation – Frank Weimann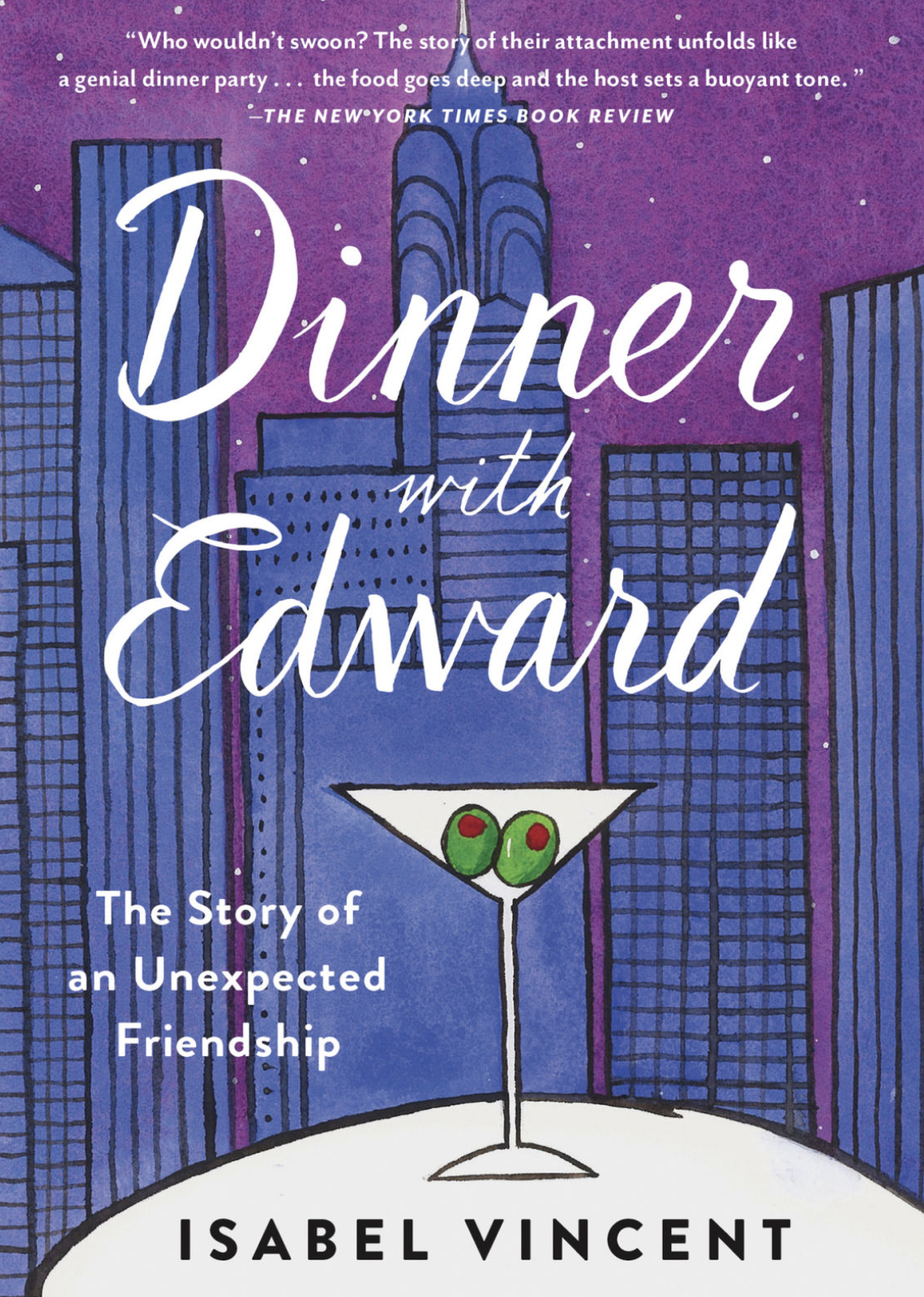 Dinner With Edward
With its delicious food, warm jazz, and stunning views of Manhattan, Edward's home was a much-needed refuge for reporter Isabel Vincent. Her recently widowed ninety-something neighbor would prepare weekly meals for Isabel. But over long, dark evenings where they both grieved for their very different lost marriages, Isabel realised she was being offered a gift greater than good wine and perfect lamb chops.
Both moving and uplifting, Dinner with Edward raises a glass to the power of simple pleasures and the surprising connections formed in times of hardship.
Gilded Lily
The mesmerizing biography of one of the world's richest, most intriguing women—philanthropist and socialite Lily Safra
Gilded Lily tells Lily Safra's story for the first time. Using archival sources, court documents, and interviews with childhood friends and former employees in South America, investigative journalist Isabel Vincent chronicle's Safra's rise from humble origins in Brazil to fabled wealth in London, New York, and Monaco.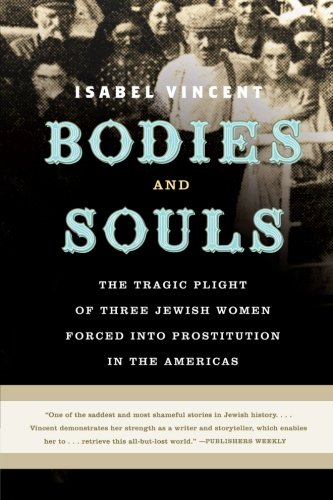 Bodies and Souls
In the second half of the nineteenth century, several thousand impoverished young Jewish women from Eastern Europe were forced into prostitution in the frontier colonies of Latin America, South Africa, India, and parts of the United States by the Zwi Migdal, a notorious criminal gang of Jewish mobsters.
Bodies and Souls is a shocking and spellbinding account of a monumental betrayal that brings to light a dark and shameful hitherto untold chapter in Jewish history.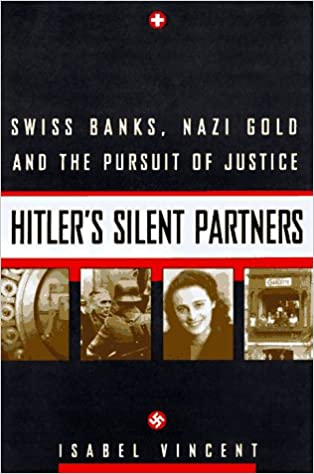 Hitler's Silent Partners
Award-winning journalist Isabel Vincent unravels the labyrinthine story behind the headlines: how desperate men and women tried to secure their families' futures by opening bank accounts in Switzerland; how the Nazis laundered, through Swiss banks, gold seized from the treasuries of occupied countries, much of it looted from the Jews; how the demands of international business, Swiss bank secrecy, and greed have conspired to prevent the truth from being disclosed for over half a century and still prevent restitution.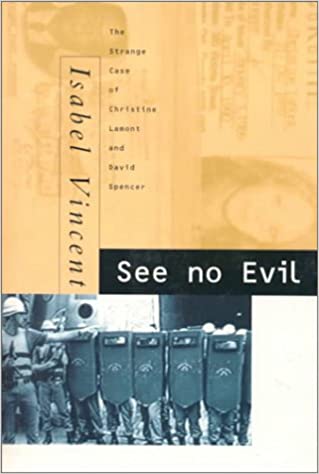 See No Evil
Christine Lamont and David Spencer were two young Canadian idealists who traveled to Latin America as human rights workers. But in 1989, the pair was charged in the kidnapping of a Brazilian millionaire. Although they pled innocent, they were convicted and sentenced to 28 years in prison. Here, Vincent, who has had access to Lamont and Spencer, retraces the story to show that the couple were anything but "innocents abroad.".